Free Online Professional Development with the IRIS Center
You've probably got a lot on your mind right now. Maybe your school is open for face-to-face learning, maybe it's operating virtually, or perhaps moving back and forth between the two. A few of your students have been acting out recently, and you've been asked to collect some data on their behavior. And, you've got some professional development hours you need to meet, but with everything else going on you're not sure how you can fit that in.
This is where we come in—the IRIS Center. For the past 20 years, the IRIS Center has provided free online resources about evidence-based practices in education, with a particular focus on struggling learners and students with disabilities.
IRIS has dozens of self-guided online modules that are perfect for personalized learning; PD Certificates are available for our most popular modules. Because they're online, you can access them day or night, at whatever time works for you.
IRIS Modules are carefully developed to provide easy-to-understand information in high-need topic areas. Some of the most popular topics for paraeducators in 2021 were:
Accommodations for students with disabilities
Addressing disruptive and noncompliant behaviors
Autism spectrum disorder
Assistive technology
Classroom behavior management
Family engagement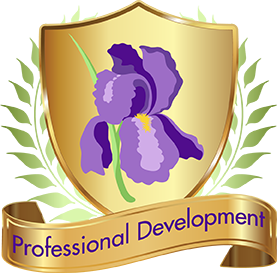 Getting started is easy!
Visit the IRIS PD Hours site: https://iris.peabody.vanderbilt.edu/pd-hours/earn-pd-hours/
Create a free account with a username and password.
Browse our offerings and select the modules that meet your learning needs.
Work through the module.

Your digital IRIS PD Certificate (accessible as a downloadable PDF file) includes your name, the module you completed, the date, the clock hours you earned. You also have the option to include your pre- and post-test scores.
So, whenever you're ready to get started, we'll be ready. And in the meantime, thank you for your hard work and dedication on behalf of our children.